Leadership team start tracking performance
Board of directors looking to improve performance, and focus on goal targets aligned to company objectives.
Overview
This enterprise IT Global consulting company started suffering pressure on sales and meeting targets when COVID hit in 2020. With 500 staff globally and teams located regionally and working from home, this company needed to increase performance.
The Challenge
Ways of working and customer engagement changed for staff

HR teams needed to increase policies and procedures

Staff became more needy and required more support working from home

Customers wanted to know how sold work would continue to be delivered

Sales teams were stuck with new challenges to sell without face to face and availability of customers
The Goal
Help teams stay focussed on setting goals and achievements

Reward teams on progress and share results

Get CEO visibility of the performance of teams goals, ensuring alignment to strategy and direction of the business

Educate management staff on how to plan and stay focussed on meeting objectives
Approach
The Digital Project deployed OKR Hub a Microsoft Power App built on the Power Platform. The app was deployed for all management teams, for tracking key performance against goals and challenges.
The app took approximately 1 day to deploy and several days to train teams on how to utilise it.
With built-in videos for E-Learning, the Digital Project was able to help this company get on track immediately.
Solution
OKR Hub is a solution that allows teams to set objectives against the corporate plan. Objectives can be owned by Portfolio or Departments and may have an owner and sponsor.
With each objective, there are associated key results, where users can track their weekly or monthly performance.
With built-in dashboards, OKR Hub helps companies stay on track of their goals, achievements, and objectives creating success for all teams.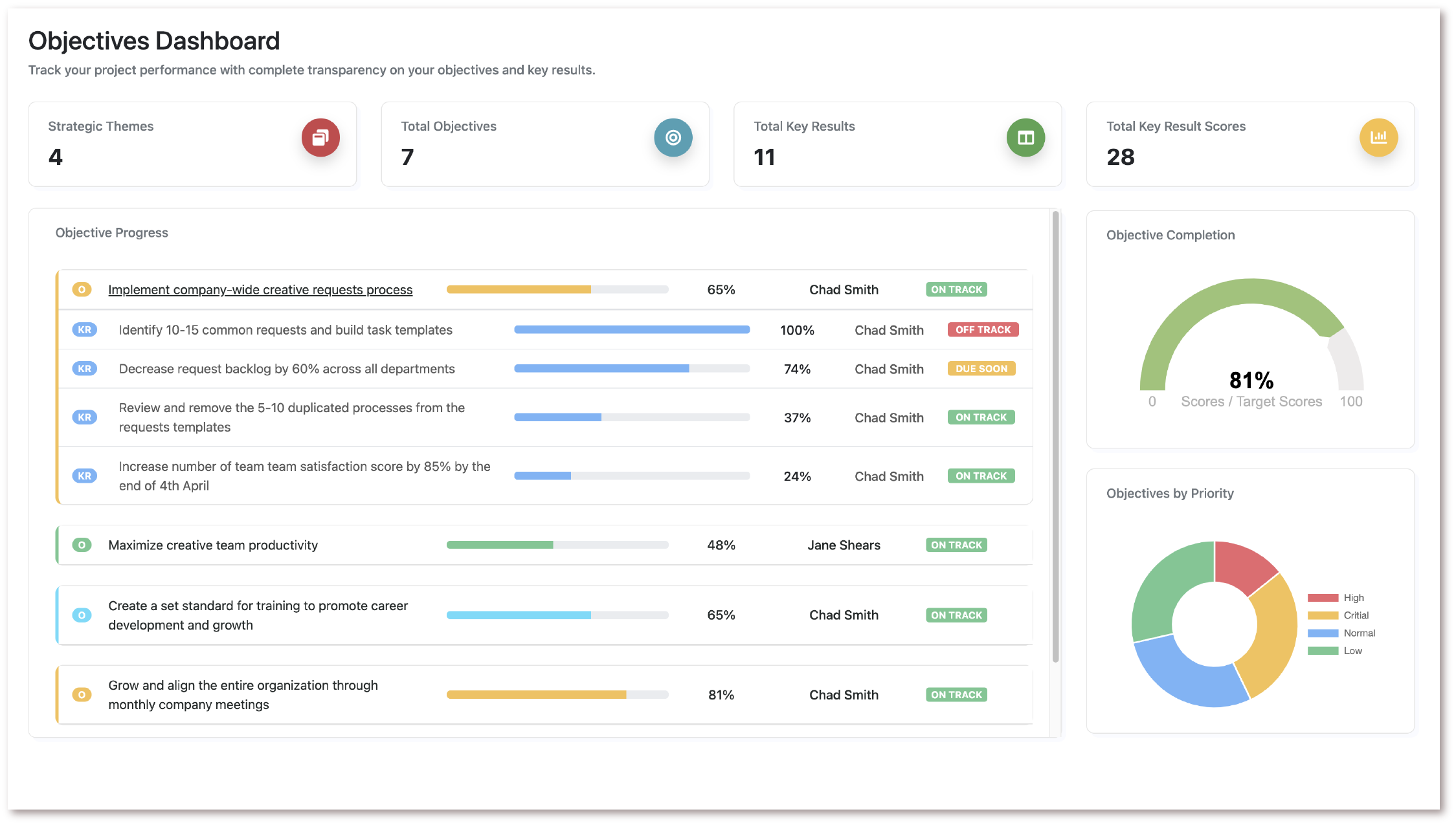 Lessons Learned
Review your annual plan and make sure you measure against the success criteria outlined

Share progress and success with your teams and reward staff

Realise results and encourage your staff to participate in feedback (don't just rely on management)