In October 2019 Microsoft released Project for the Web. This has since created some disruption and discussions among customers, and questions around what the future holds for products like Project Online and Project Desktop.
Since the release of Project for the Web we have been inundated with questions and feedback from customers and partners about whether or not this product is a replacement for Project Online. We hope this post helps answer all the questions you have, and if not please do not hesitate to reach out to us :)
We'll start by highlighting the current project management tools Microsoft currently offers, lets explore their background, and purpose..
Microsoft Project Desktop
This product was first released in 1984, and allows users to build tasks, resources and assignments. The professional edition allows users to connect to Microsoft Project Online, which means you can leverage enterprise resource pools + enterprise views. This product is ideal for those who need to build sophisticated detailed schedules and gantt charts (up to 1000's of rows). You can build in resource rates, leverage calendars as well as embed sub projects, creating master schedules and programs.
Microsoft Project Online (Project Server)
An online or an on premise platform that is based on SharePoint providing a connected experience to MS Project Desktop for scheduling. Built and first released in 2000, this platform allows you to manage tasks, projects, resources, timesheets as well as perform portfolio optimisation. This product is configured to deploy a site per project + a workflow + a project schedule. A nice solution - but a little clunky for an end user, loads of navigation going on. You do need to know - this product does not have a future roadmap (eek - keep reading!!)
Microsoft Planner
A simplified way to manage and organise your tasks and projects. Available as part of O365 in 2016, planner allows teams to work collaboratively whilst being able to easily visualise and manage tasks. A popular product but sometimes, it doesn't meet the full needs to deliver projects. That said its extremely popular - and using something to capture what your doing is better than nothing right!
Microsoft Project Service Automation (PSA)
A Dynamics 365 product, this platform has a powerful workforce management engine that is connected to sales, financials, customer relationship management and Microsoft project. A super sophisticated scheduling engine for workforce management - but a very expensive per user license, souring above $100 pp per /month!
To Do
Released in 2017 this product seems to be designed for the tablet, mobile device, tracking and managing daily tasks. Ideal for the day - to - day user, and or anyone looking for something to keep themselves organised.
Project for the Web
Released in 2019, this product is based on the Microsoft Dataverse and offers a simple and intuitive scheduling approach. With a board (kan ban), grid and dependency view - Project for the Web is ideal for those simple projects. This product being part of CDS means you can build a PowerApp and incorporate the modern online schedule experience for the end user. Still in its infancy, but with a solid roadmap Project for the Web is also available for Project Online (licensed P3, P5) users.
Azure DevOps (Also known as Azure Boards)
First released in 2005, this product was originally designed for developers to manage their tasks, projects and push out code. Over time this product has become Microsoft's agile Project solution. With the ability to integrate with Roadmaps for Project, you can start to get the full picture of all your projects across the entire portfolio.
Project Operations
Released in October 2020, this product is a Dynamics 365 platform that consumes project for the web and then similarly products the same as Project Service Automation (PSA) - above. Perhaps this is the new version of PSA ? Whilst it's not communicated necessarily that it is - we would say yes. This platform however resides on the CDS (now called DataVerse) so is different in architecture to the previous version of PSA. This platform for integration purposes also requires latest version of F and O - where you can enable dual write. A great platform however that is rich in features and functionality - and manages projects, resources, workforce, timesheets, financials, with amazing estimation. The license is a steep cost but it does come with the ability to create unlimited model driven apps + Project + heaps of functionality.
Introducing Project for the Web
Built on Microsoft Dataverse Project for the Web offers a modern scheduling experience, and as we know it is the future replacement for scheduling. It's obvious that Microsoft are competing hard against the simplified scheduling tools like monday.com , wrike.com and more - so rather than build what we know and repeat what Project Desktop offers, this time they are getting it right. Based on user feedback, the voice forum and customer stories, Microsoft Project for the Web is here to set the future for project.
Let's take a look at the architecture
Microsoft Dataverse stores all the backend data for Project for the Web and can be extended to support additional features and functionality as a Microsoft Power App. Running inside teams, and connected to Power BI (requiring no sql) this solution can be custom developed to support an end to end PPM solution if required.
Project Online or Project for the Web?
Whilst in full support for a number of years, Project Online is still on that deprecation path so it doesn't make sense to enter a deployment. The on premise version known as Project Server is still however ideal for those customers whom cannot leverage the Microsoft cloud (example Defence customers).
But in summary there are a few other things we like about Project for the Web so lets examine the top 10:
You can build a complete schedule in minutes
You can share, collaborate via teams
Import an Mpp file from project desktop
Extend with a functioning Power App
Connect to data-verse and leverage and out of box report pack
Leverage built in board view - if you want to work with flexibility
Quickly understand what tasks are assigned to each user
Share with read only to anyone in your o365 tenant
Connect to roamdaps for improved visibility of all schedules/plans
Create dependencies, examine critical path in minutes
What things are missing? Of course baselining, timesheeting, resource end to end management - however extension to a Power App will offer these features. Check out our Project Hub solution for more information.
You can keep track of the Microsoft Project Roadmap here for more announcements https://techcommunity.microsoft.com/t5/project-blog/bg-p/ProjectBlog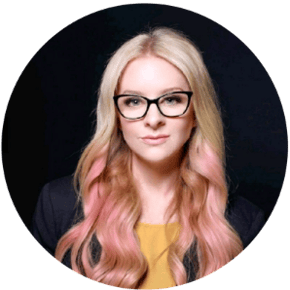 Nikki Scott
Consultant with more than 20 years experience in the design and implementation of Microsoft work platforms.