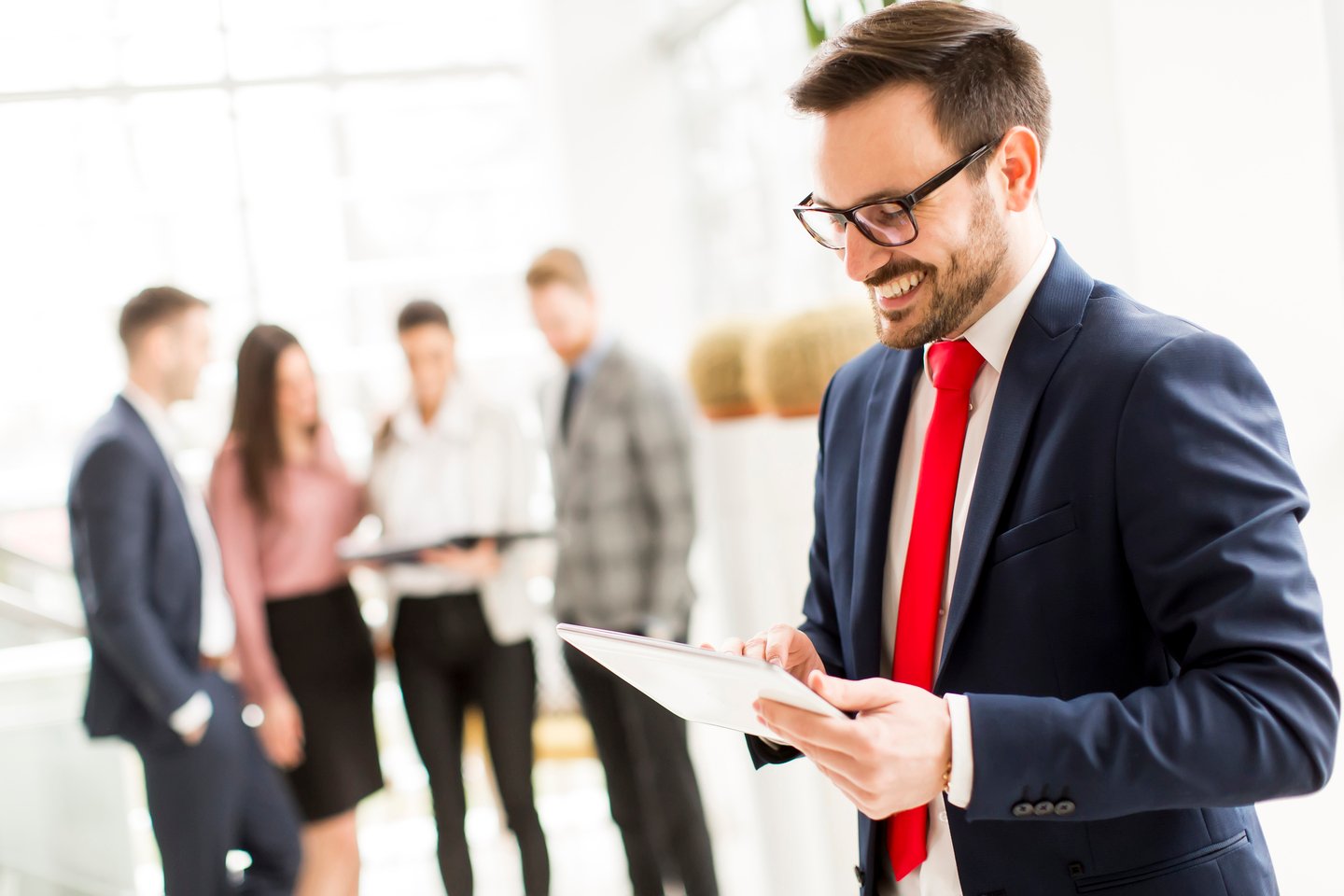 Investment Hub
A Microsoft Power App solution to manage your financial and investment portfolio's across all your projects and programs of work.
Take control of your entire investment portfolio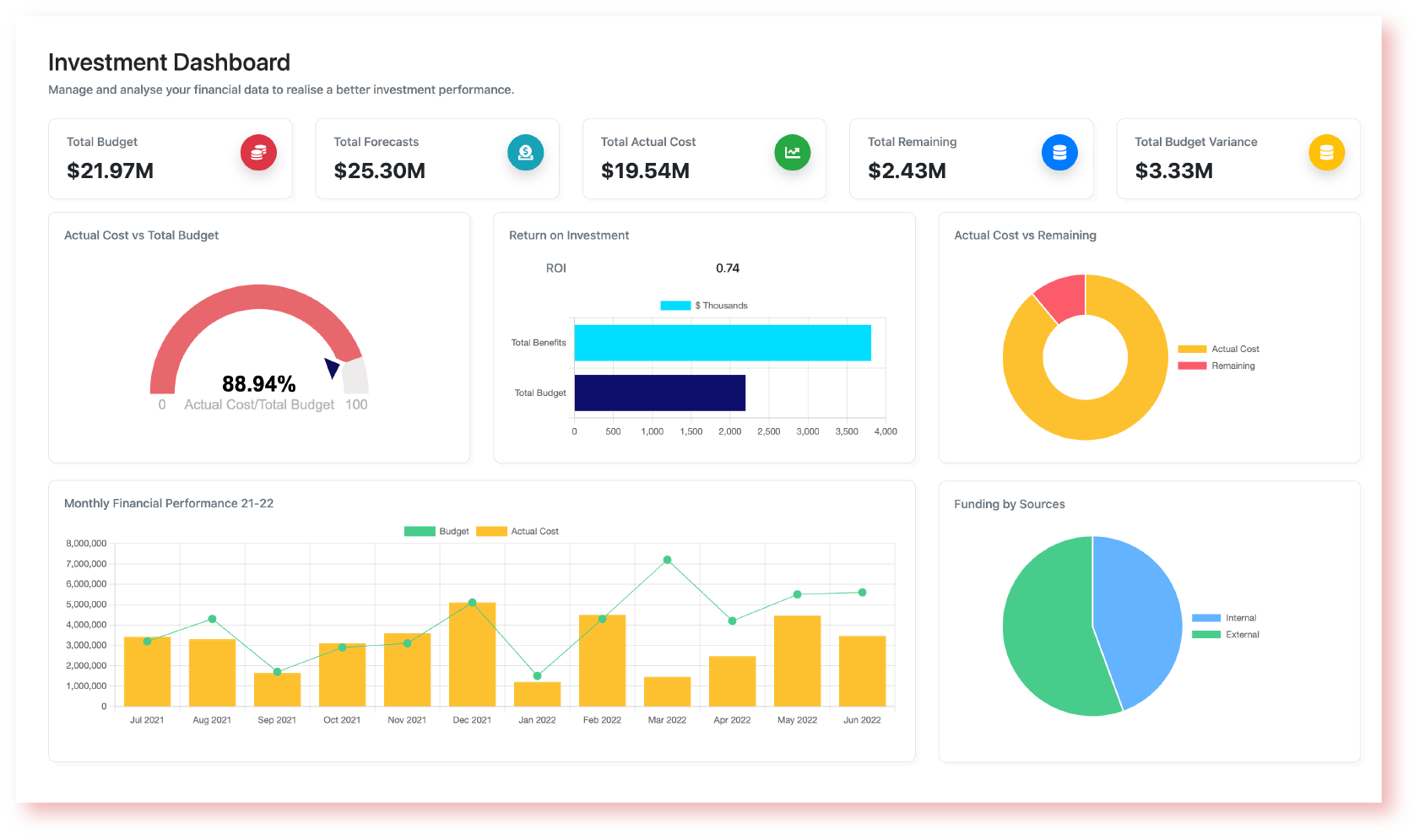 Microsoft Preferred Solution
Investment Management
Stay focused on spend across the entire organisation with an investment strategy that us designed to drive performance and improve delivery and insights.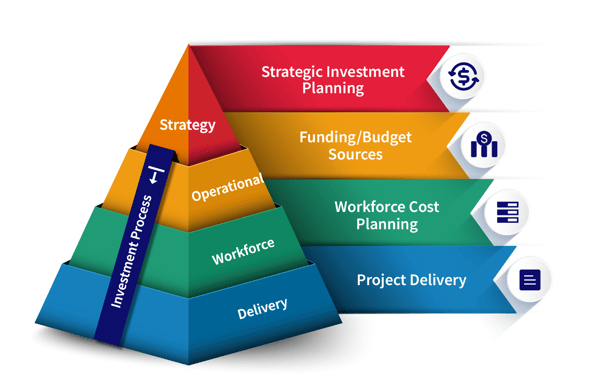 Investment Budgeting
Plan and set budgets against departments, portfolio's broken into funding sources and categories
Investment Planning
Plan investment spend across budget and cost categories aligned to funding sources and departments
Cost Estimations
Estimate your spend on major works across each department ready for cost tracking and actual spend management
Actual Expenditure
Track actual expenditure across your departments with integration ready to your financial system
Portfolio Management
Create and set up portfolio's to manage your spend across business units, and major programs
Project Management
Create and set up projects, aligned to programs, and portfolio's tracking investment spend and cost analysis
Investment Reporting
Leverage built in dashboards, and Power BI reports for further interrogation and analytical insights
Program Management
Create and set up programs aligned to portfolio's displaying aggregated project spend
PORTFOLIO BUDGETING
Set budgets at the portfolio level for your programs and project teams to forecast against and track.

Monitor and manage budget categories against funding sources for your business.

Leverage built in grids for high performing excel drag-and-drop functionality.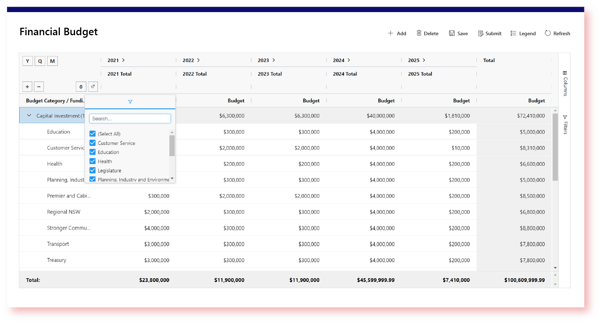 PROGRAM FINANCIAL MANAGEMENT
Plan your program budget against each project part of each portfolio.

Estimate , forecast and track spend against each project within a program.

Leverage built in filters and functionality to improve the estimation process for your investment team.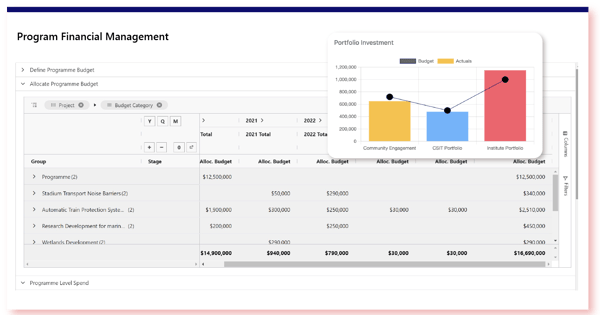 PROJECT INVESTMENT
Manage and track the forecast costs, variances associated with the delivery of your project.

Gain insight into actual costs

, across each month, quarter and year planned for each project.

Manage your project across each stage gate throughout the lifecycle.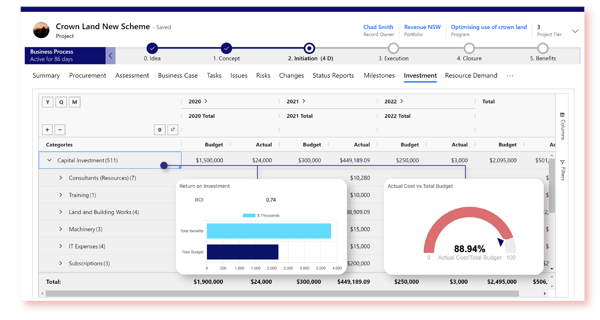 INVESTMENT DASHBOARD
Perform analysis with beautiful rich intuitive Power BI & HTML reports. Track resource performance across all your team's capacity, demand and actuals with 100% visibility.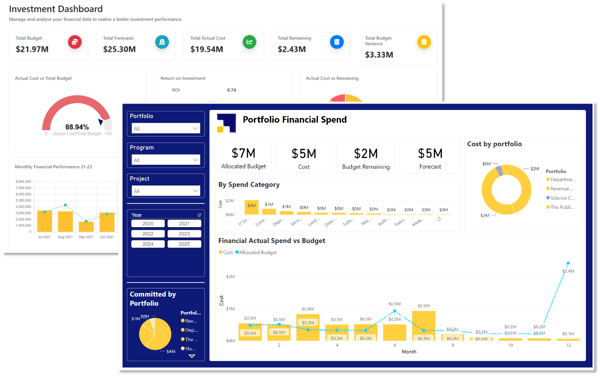 Plans and Pricing
$AUD
Get in touch with us today to learn more about a free trial, migration options and custom plans.
Lite
$3K/month
10 Financial Power BI Dashboards
10 Resource Power BI Reports
Help Centre Guides and Videos
Flat fee for up to 500 users
Recommended
Enterprise
$5K/month
All Investment Hub Lite Features
Change Request Management
Help Centre Guides and Videos
Flat fee for up to 1000 users
Platinum
$7K/month
All Investment Hub Ent Features
Help Centre Guides and Videos
24 / hr SLA Unlimited Ticketing
Flat fee for up to 2000 users
CASE STUDIES
Energy Provides Upgrades to Power Platform
This energy provider currently delivers power to 80% of its population throughout the country in Asia. Relied upon for the service supplying energy, ...
CASE STUIDES
Transportation PMO Deploys Project Hub
Managing projects from estimation through the execution and closure - tracking performance, compliance and investment spend across every PMO ...