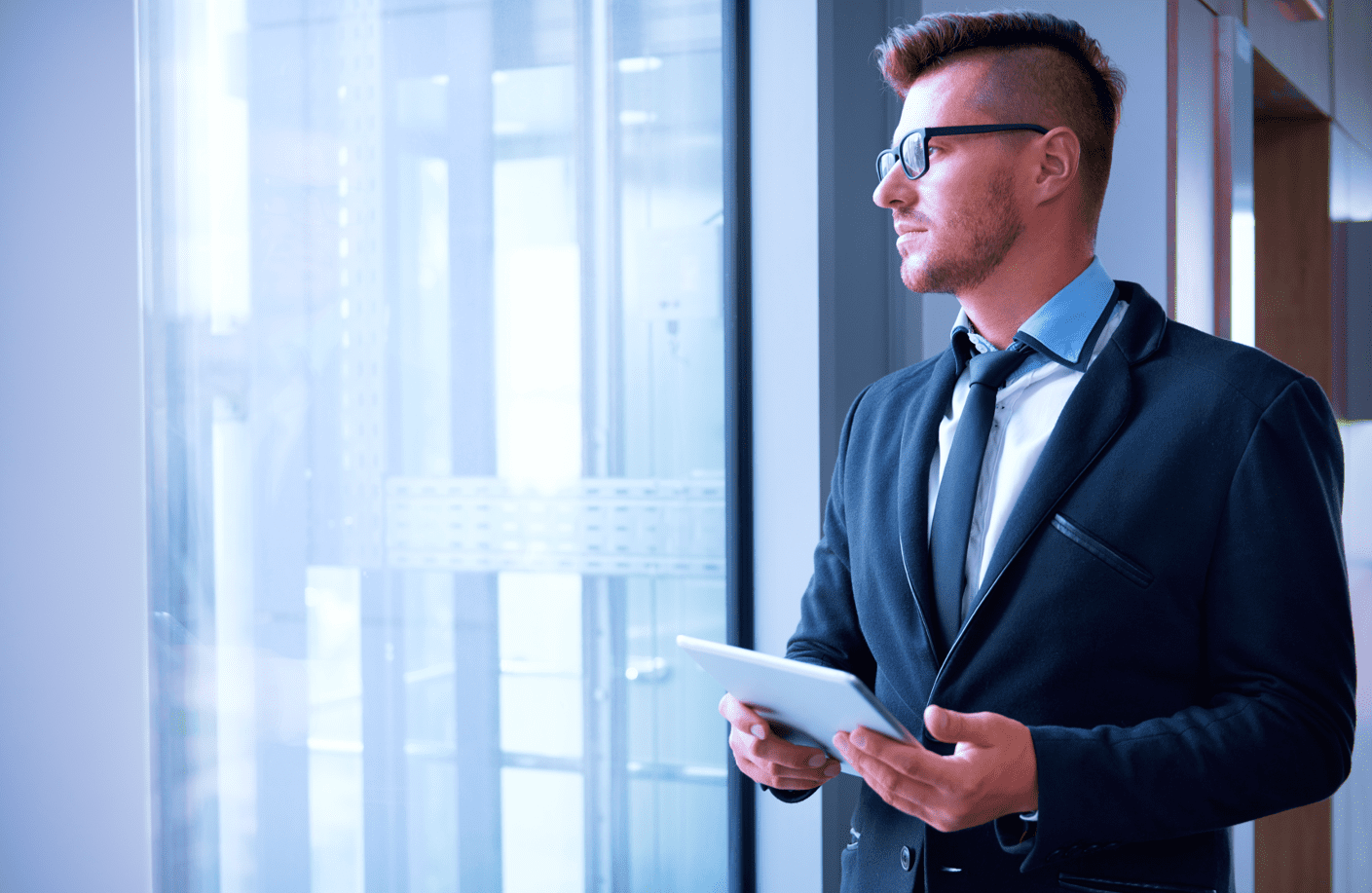 Create a high performing culture
OKR Hub is a Microsoft Power App that helps teams define objectives, set goals , and measure results. Increase your performance with complete transparency on how your teams are progressing towards their strategic goals.
Goal tracking software to keep your teams on track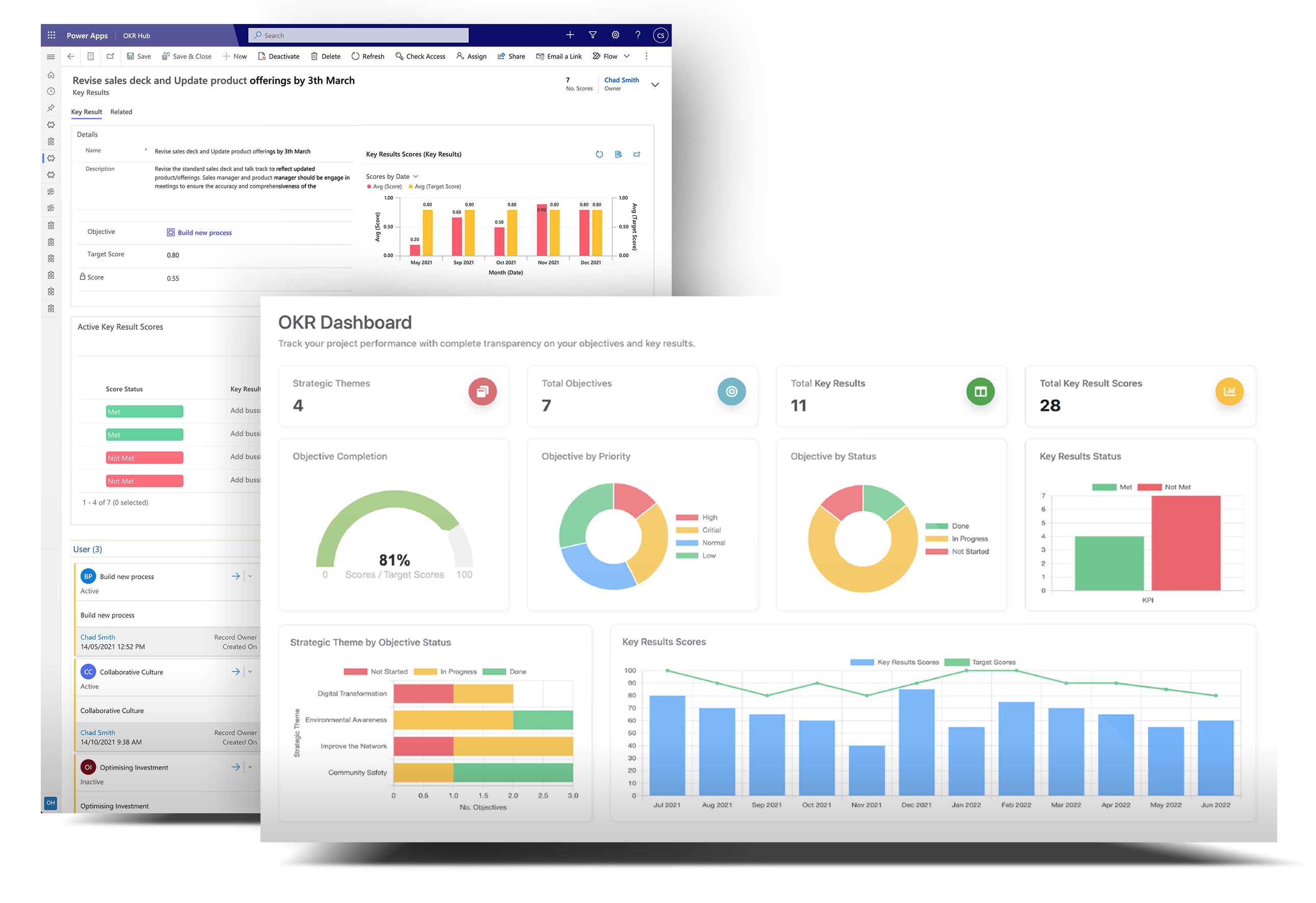 WHAT ARE OKRS
The Objective Key Result (OKR) methodology is a simple process of setting and aligning company and team goals (Objectives) and connecting each Objective with 3-5 measurable results (Key Results) to measure progress. Keep your teams aligned across work and goals that matter.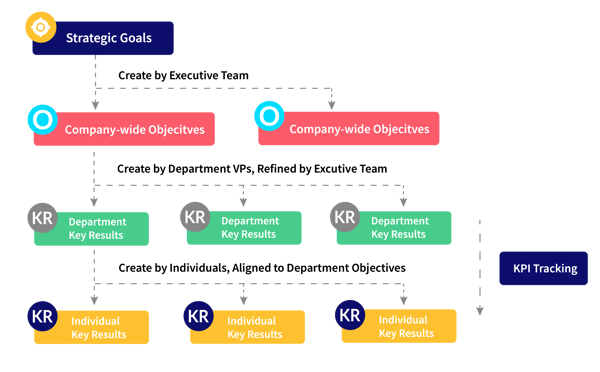 BENEFITS OF OKRS
Create a clear FOCUS for your whole organisation, teams and individuals
Create goals that ALIGNED to success criteria
Demonstrate a genuine COMMITMENT to

adapt and transform the way your work

Achieve measurement & TRANSPARENCY across your teams
OKRs help STRETCH, and achieve beyond expected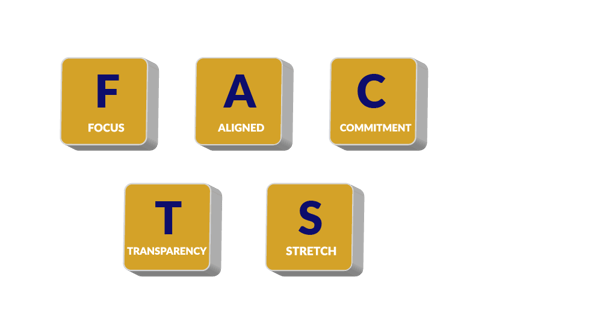 Strategies
Create and set strategies aligned to your corporate business plan and company roadmap
Strategic Themes
Align your strategies to strategic themes, designed to track performance and cultural insights
Strategic Objectives
Set objectives for each strategy ensuring alignment to your business performance plans
Key Results
Record key results against each of your objectives, ensuring that you know exactly what needs to be done
Key Result Scores
Track regular scores and results for each of your goals, keep on track of met versus on met
Dashboard Reporting
Beautiful modern dashboard designs ready to connect to Power BI or your favourite reporting tools.
Business Departments
Measure and track ORK's across business departments and divisions
Project Teams
Let your teams create goals aligned to your company strategic objectives and portfolios
GOAL PLANNING
Set, manage, and track objectives and goals across the entire company including:
Alignment to company strategic themes

Set goals for each portfolio, team or business unit

Get visibility of high performing teams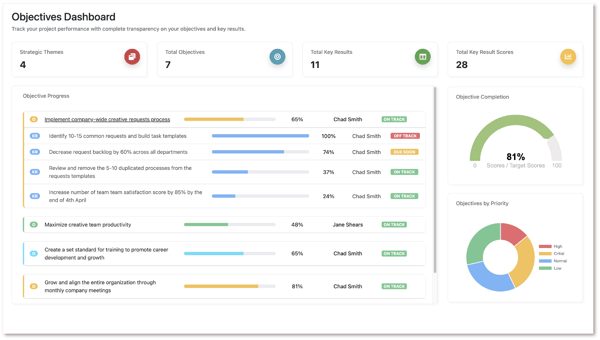 MEASURE WHAT MATTERS
Stay on top of your performance with built-in dashboards and reporting insights
Leverage built-in dashboards

Track KPI results immediately

Get immediate insights

Track performance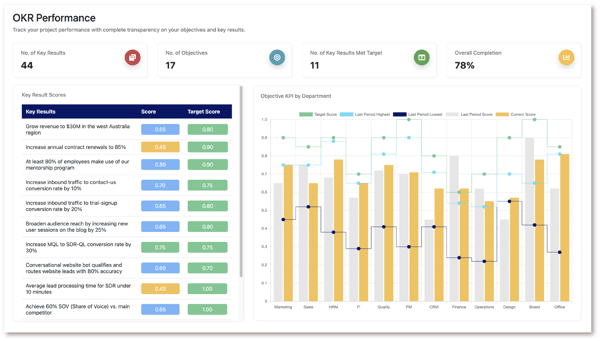 INSPIRE IMPROVEMENT
Encourage your teams to set bold and inspiring goals that matter. Track performance metrics across progress and completion. Gain visibility into goals aligned to your strategic themes.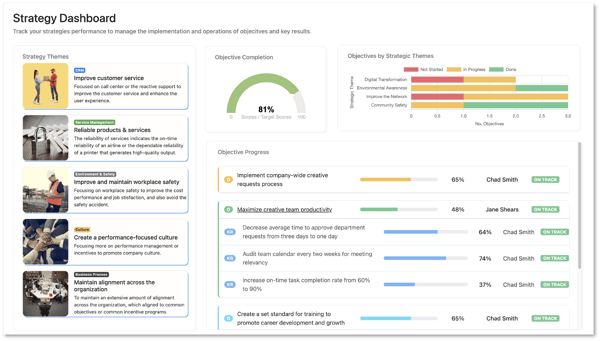 DASHBOARD REPORTING
Perform analysis with beautiful rich intuitive Power BI & modern reports. Track progress across all your team's objectives with 100% visibility.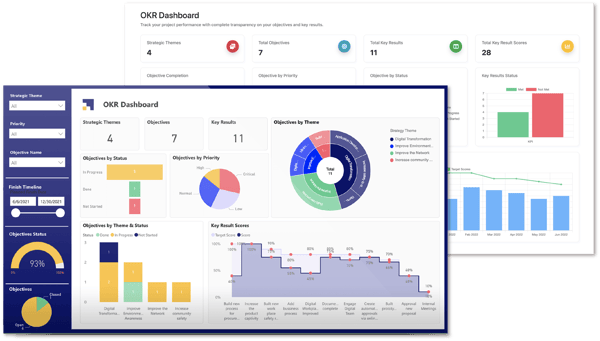 Plans and Pricing
$AUD
Get in touch with us today to learn more about a free trial, migration options and custom plans.
Lite
$3K/month
Help Centre Guides and Videos
Flat fee for up to 500 users
Recommended
Enterprise
$5K/month
Help Centre Guides and Videos
SLA Ticketing & Enhancements
Flat fee for up to 1000 users
Platinum
$7K/month
Help Centre Guides & Videos
Flat fee for up to 2000 users
CASE STUDIES
Leadership Team Start Tracking Performance
This enterprise IT Global consulting company started suffering pressure on sales and meeting targets when COVID hit since 2020. With 500 staff globally and teams ...
BLOGS
Drive Project Performance with OKR's
OKR management is a proven framework designed to help companies stay focussed. We'll share with you how to link projects to your OKR's - keeping...