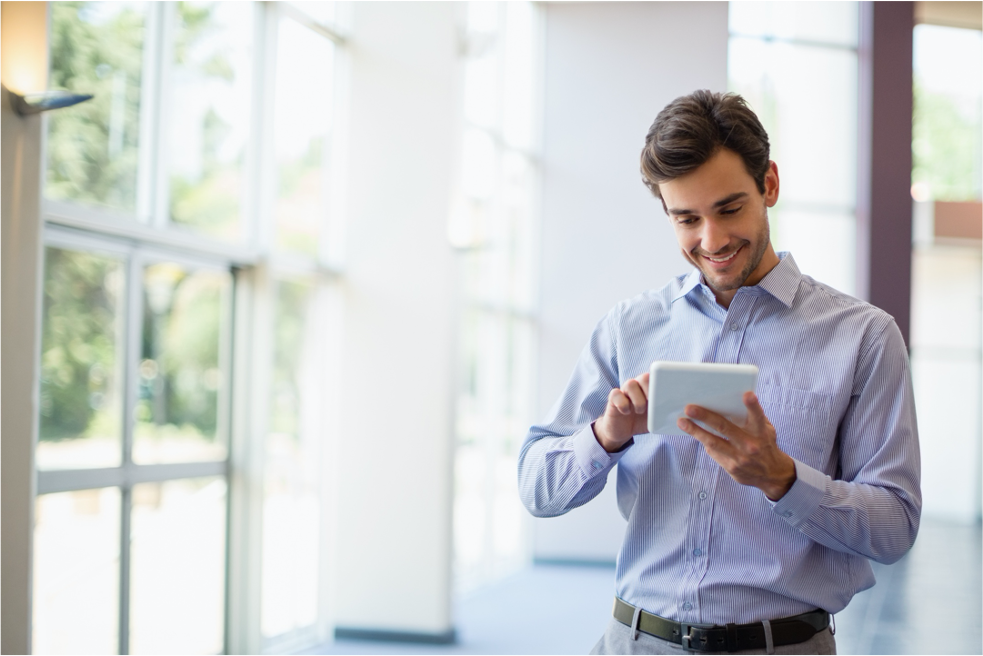 Strategic project, program and portfolio management - P3M
Get more visibility, align to strategy and stay competitive with a Project and Portfolio Management solution, built on Microsoft Power Apps.
Modern portfolio management software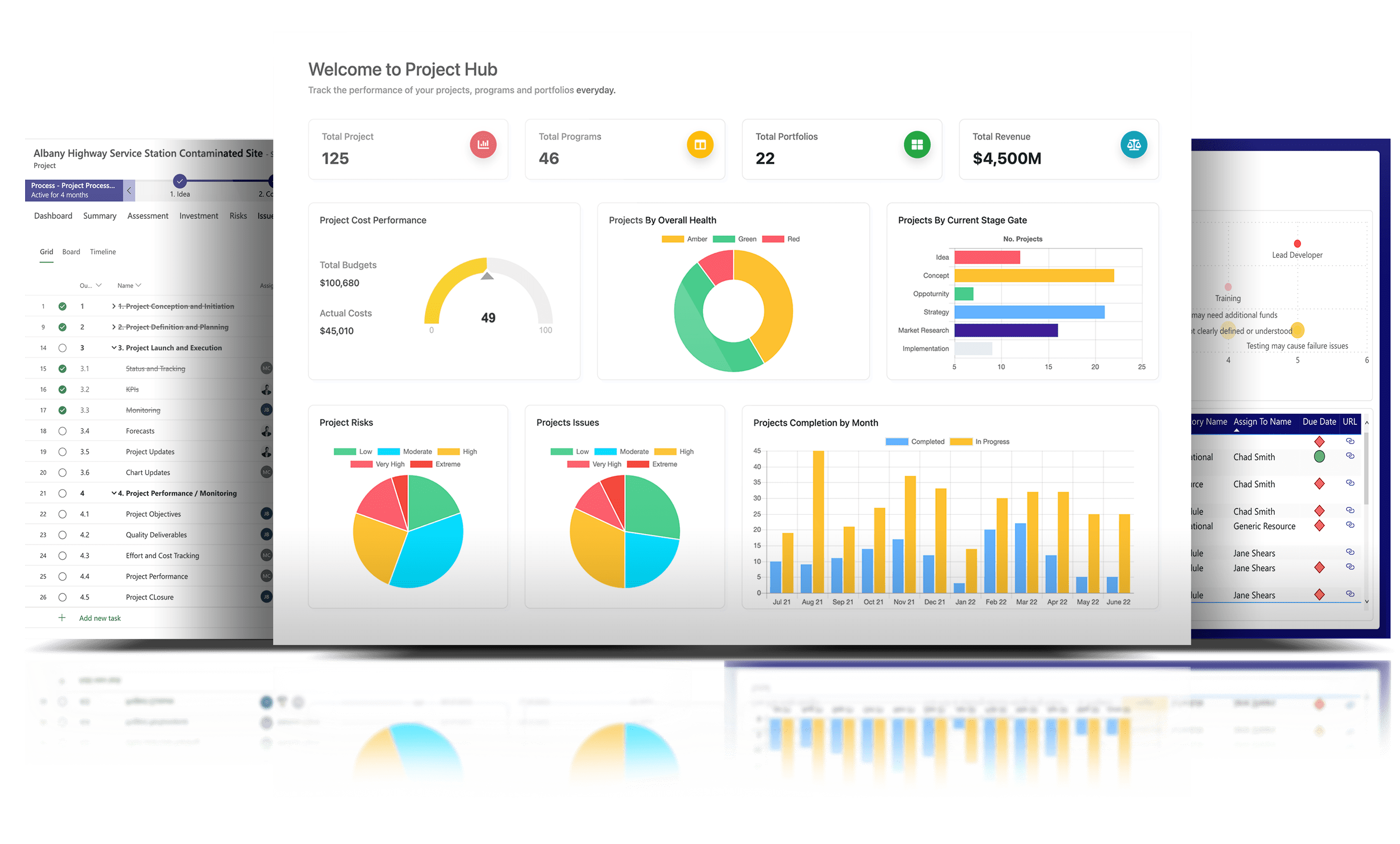 Microsoft Preferred PPM solution
Strategic Project and Portfolio Management
A turn-key solution ready to deploy, rich in features and functionality ready to support your entire organisation.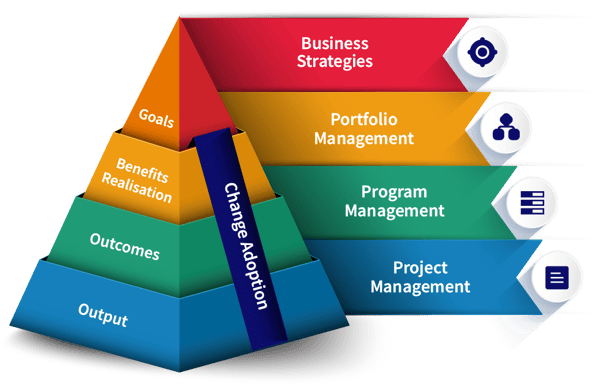 MAXIMISE YOUR MICROSOFT INVESTMENT
Built on Microsoft Power Apps, and supported by Dataverse, a turn-key solution ready to deploy into your Microsoft Office 365 environment, secure and safe.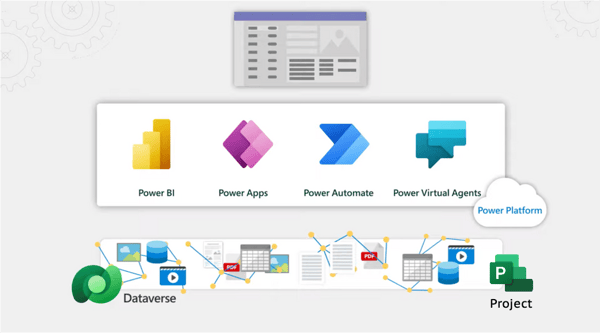 BEAUTIFUL MODERN DESIGN
Our Microsoft Power App solution includes beautiful modern design experiences, rich in features, and insights designed to help teams get started immediately.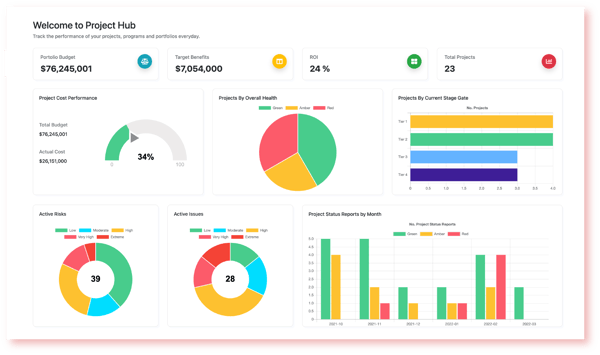 AGILE DELIVERY
Ready to support all your teams on how they choose to deliver projects. Connect to your favourite agile tools such as DevOps or Jira for an integrated experience.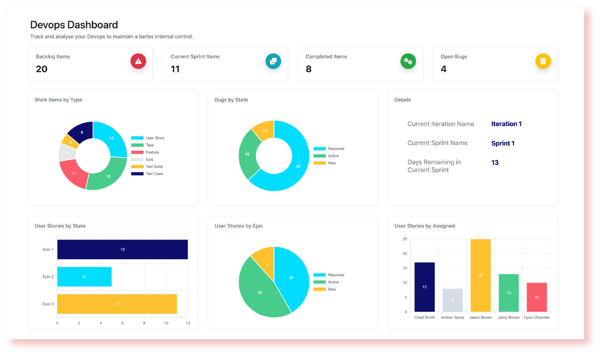 WORKFORCE MANAGEMENT
Ensure you have the right resources, skills and capacity to delivery project work. Track planned against actual work, cost and gain an understanding of your workforce utilisation with heatmaps and dashboards.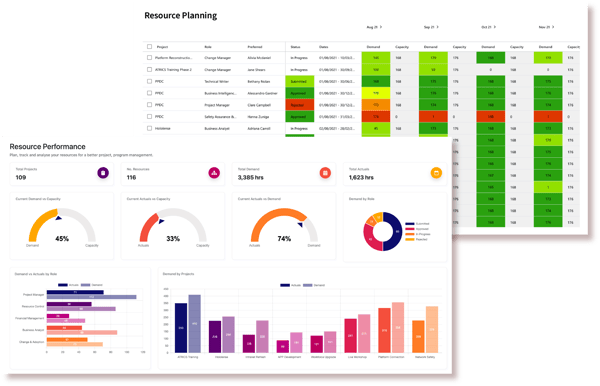 INVESTMENT & BENEFITS
Keep your projects on track with flexible cost estimation grids. Record costs against budget, and cost categories, ready to connect to your finance platform for improved accuracy.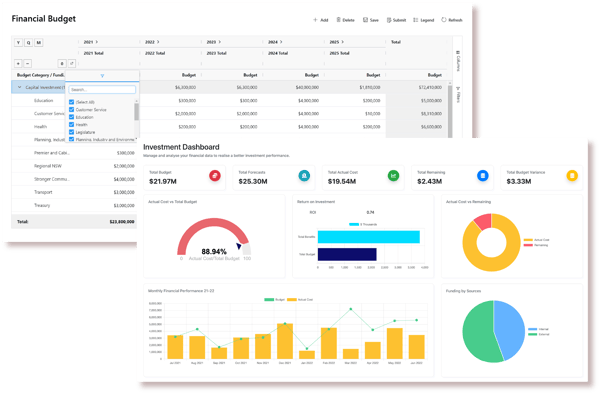 SCHEDULING
Plan forecast and track tasks and milestones using Microsoft Project for the Web grids, and boards. Assigning resources, and ready to integrate to your time tracking platforms.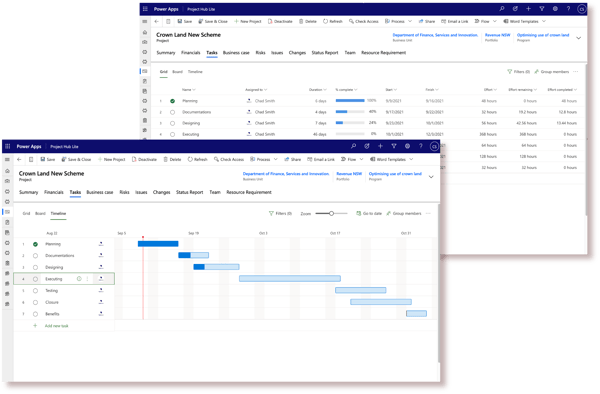 DASHBOARDS AND REPORTING
Leverage our beautiful built in dashboards showcasing immediate real-time insights into the status and health of your projects, programs and portfolio's. Connect to Power BI for additional data interrogation.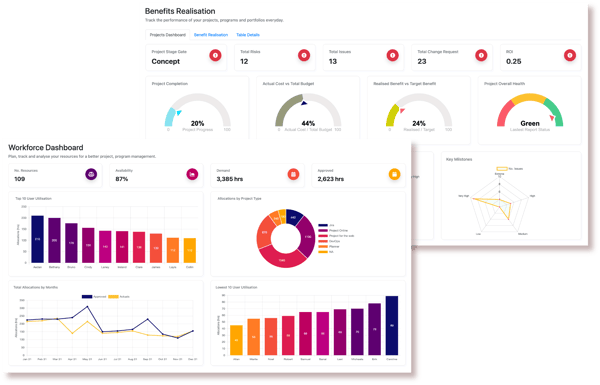 LEARNING AND SUPPORT
Leverage our built in learning support, and guides ready to help on board your teams improving the way they manage projects.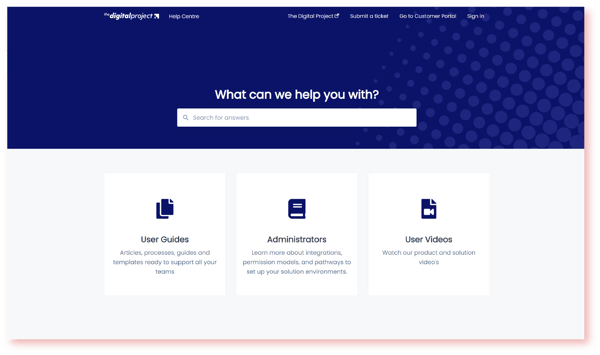 SUPPORT FOR AGILE FRAMEWORKS
Scalable and flexible in design Project Hub can connect to all your favourite Agile platforms such as Jira, and Microsoft DevOps for a better integrated experience.

KEY FEATURES
A turn-key solution ready to deploy, rich in features and functionality ready to support your entire organisation.
Ideas
Manage the intake of your entire portfolio with ideas and concepts with weighted prioritisation and scoring metrics for each portfolio.
Projects
Manage projects through stage gates based on the tier and or type , recording details and updating stage checklists as you go
Programs
Manage program details, stage gates, as well as get the big picture across your entire program of work, staying on top of performance
Portfolio's
Create portfolio's to support investment and the strategic delivery plans, with visibility across all programs and project performance
Risks
Manage and track risks, escalating to project, program, and portfolio levels with visibility for the corporate risk team
Issues
Automate the creation of issues from risks, with built in alerts and reminders creating visibility for your entire project team
Change Requests
Create change requests, with built in approvals, and tracking reminders to request variations for your projects, programs and portfolios.
Schedules
Build, estimate and track the progress of your tasks and milestones using online modern gantt and kan-ban boards
Documents
Connect to sharepoint libraries to manage and store documentation and work files sharing with your project teams
Processes
Build in processes to help manage the stage gates and associated checklists required to deliver projects across the portfolio
Approvals
Build approval processes, take feedback and set the status helping everyone stay on track of their approval tasks, risks, issues and dependencies.
Reports
Build beautiful reports and dashboards in Power BI from a centralised master file , showcasing performance and delivery
Workforce
Manage internal and external resources and track demand, capacity and availability to enhance effectiveness.
Timesheets
Track and manage your teams time against projects and tasks with built in approvals and notifications.
Investment
Estimate projects, with an integrated financial planning grid, ready to connect to your internal finance system.
Strategy
Stay aligned to the strategic direction of your organisation with built in performance metrics and analysis.
Increase visibility, stay aligned to strategy, and focus on work that matters
Project Hub P3M is a modern Strategic Project Portfolio Management solution built on the Microsoft platform, and powered by Power Apps and or Dynamics Project Operations.
TOUCH

Strategic Portfolio Management
Strategically align and prioritise projects across the entire portfolio
TOUCH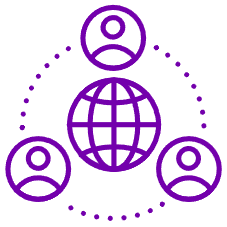 Workforce & Resource Management
Forecast plan and track your entire workforce across all projects
One platform to manage your entire investment. Execute strategy and drive rapid adoption - at speed.
Increase the performance of projects with built in processes and workflows
Drive productivity and accelerate decision making with immediate insights
Realise benefits and maximise 100% return on investment
Enterprise Portfolio Management
The only platform that connects projects, programs and portfolio's built 100% on the Microsoft platform.
Modern user interfaces

Simple navigation experience

Flexible customisable features

Instant deployment options
Hosted in your Microsoft ecosystem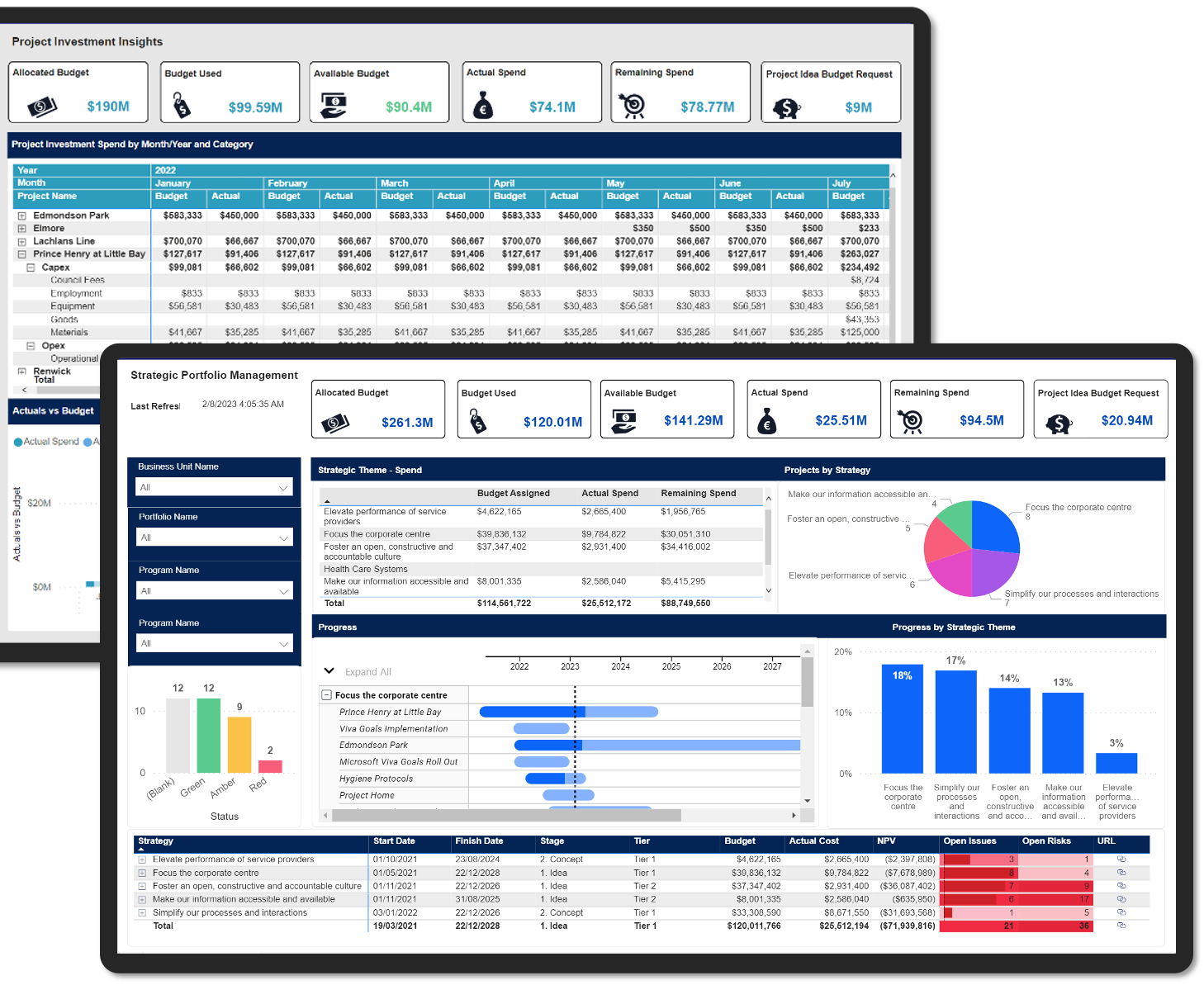 Intelligent Reporting Insights
Our Microsoft Power App solution includes beautiful modern design experiences, rich in features, and insights designed to help teams learn more about their data.
Connected to Power BI with ready to deploy report packs

Easily consumable and ready for customisations

Simplified data model and data dictionary

Access to all data with a real-time view
Strategy Portfolio Management
Monitor and evaluate the performance of individual projects across the entire portfolio.

Ensure alignment to strategic objectives and track progress

Measure and assess the right projects based on benefits and assessment models

Maximise investment with visibility of alignment to strategy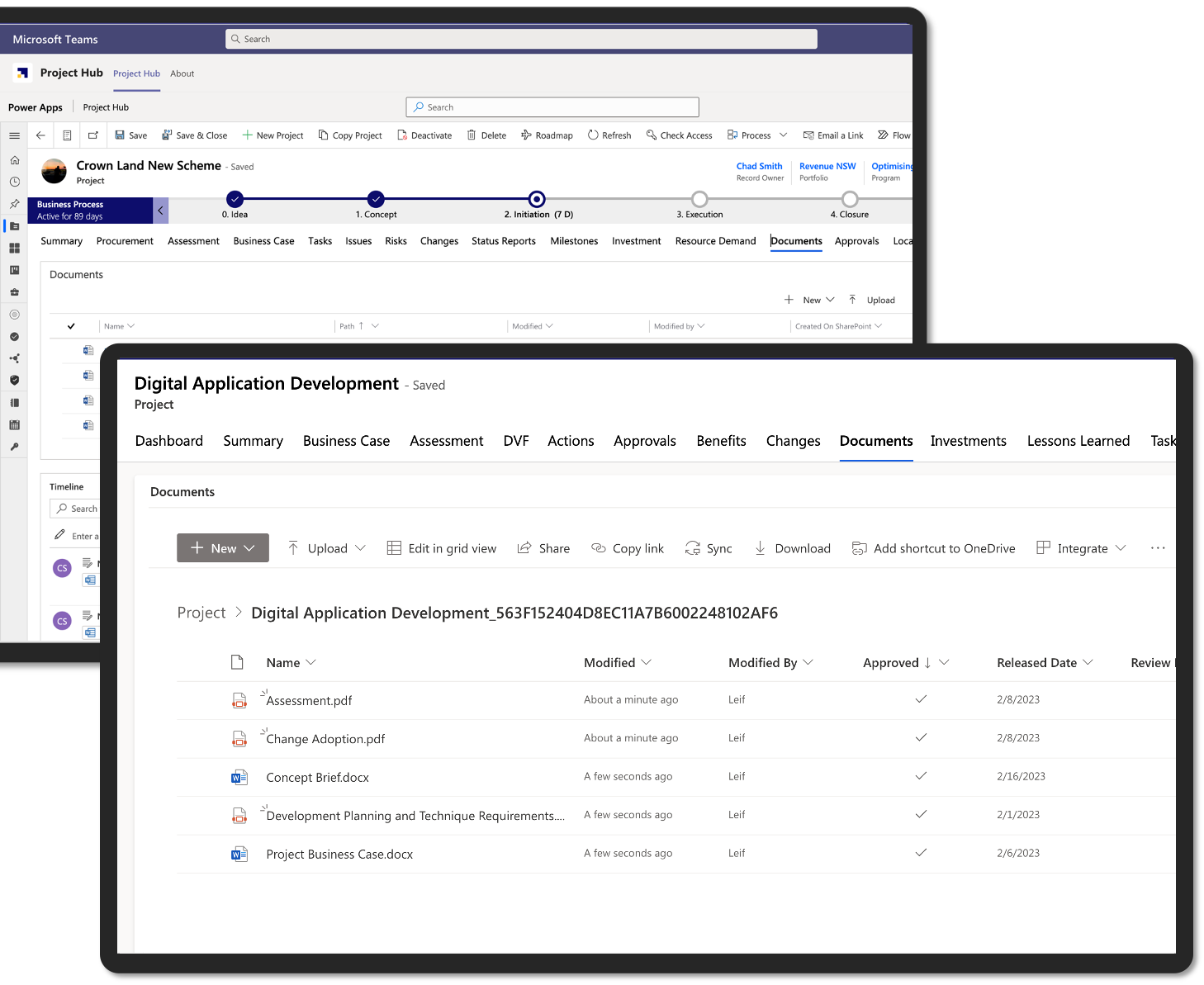 Content & Colloboration
Manage and control all your documents within a single location for every project, program and portfolio.
Document stage gate

Document version control

Document template automations

Documentation approvals
Workforce and Resource Management
Manage the demand intake, and plan resources efficiently across all projects, programs and portfolios.
Resource planning by role, skillsets

Resource utilisation visibility

Resource allocations and time tracking

Resource costs and recovery insights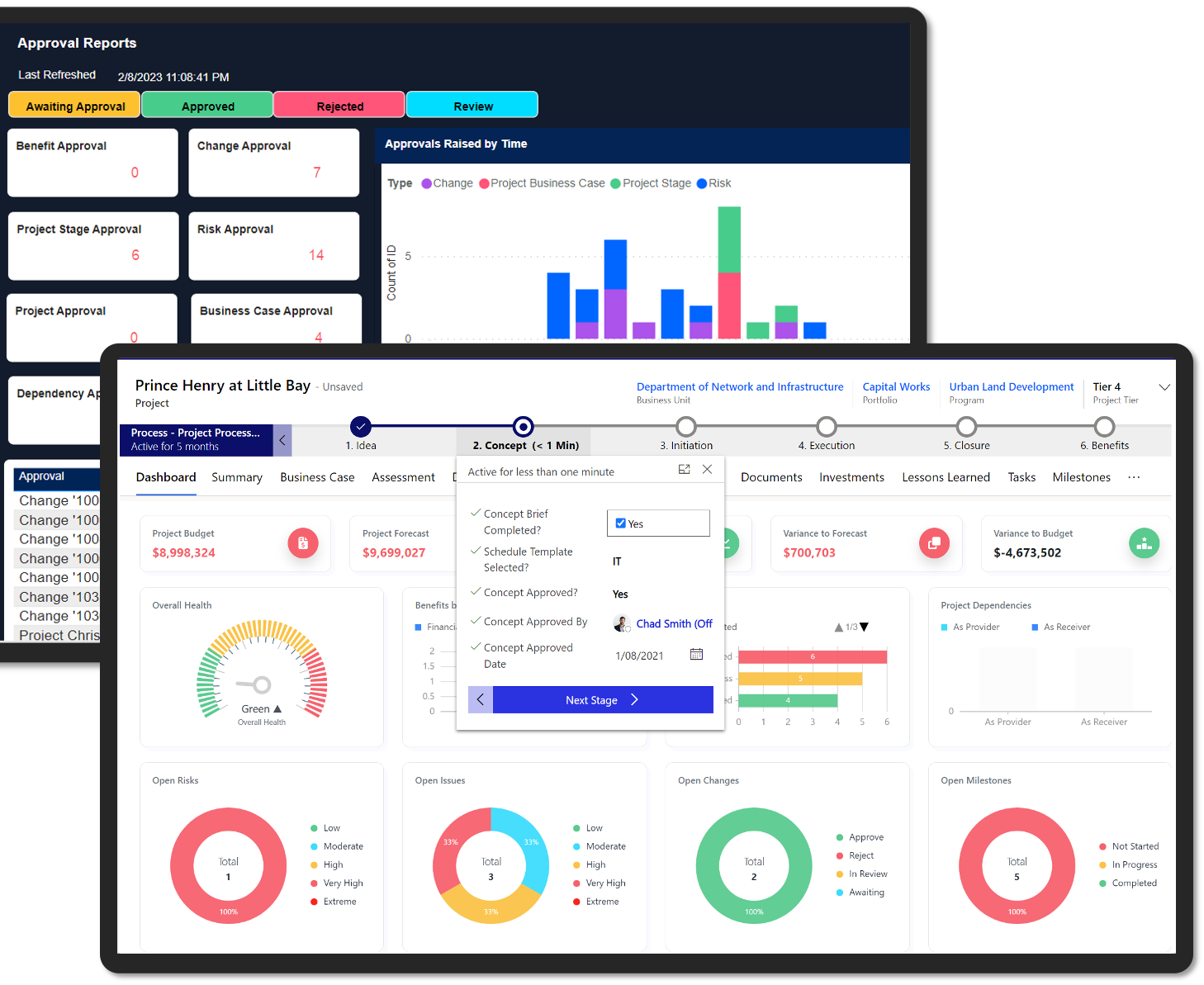 Approvals & Process
Built in workflows to manage the approval process as well as delivering email alerts.
Stage Gate Approvals
Approval Status
Approval Commentary
Approval Insights
Scheduling & Planning
Connect to your favourite platforms for scheduling and planning work including:
Project for the Web
Project Online
Jira and or DevOps
Primavera P6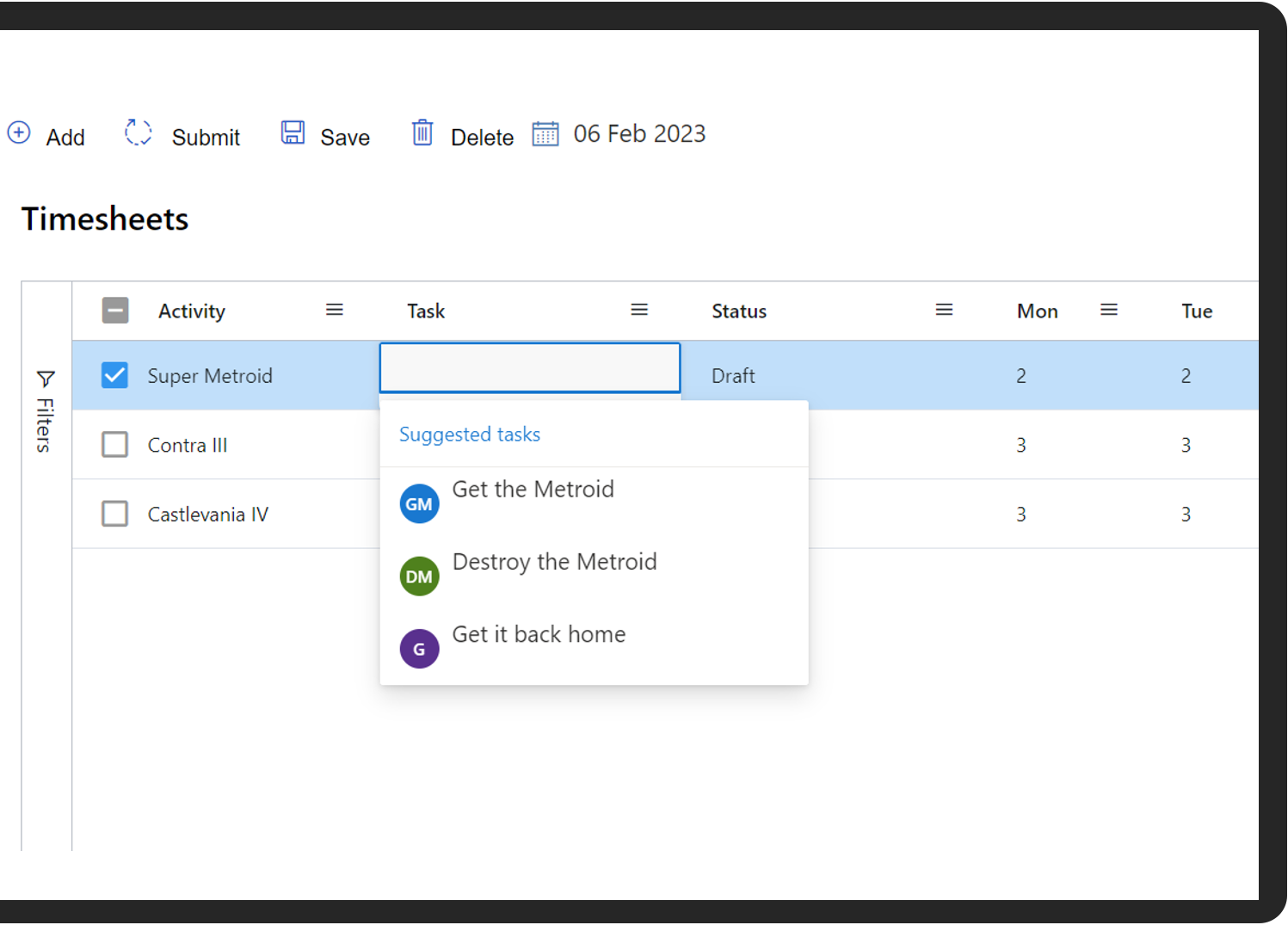 Timesheet Management
Manage and track time across all projects, keeping project teams up to date with progress.
Time Entry

Timesheet Periods

Leave Requests

Calendar Exceptions
Investment & Benefits
Plan budget and manage your investment across projects, programs and portfolios. With increased visibility of benefits and resource costs within a single grid.
Capex Opex Investment

Portfolio Budget Allocations

Resource planned and actual sosts

Financial Benefits planning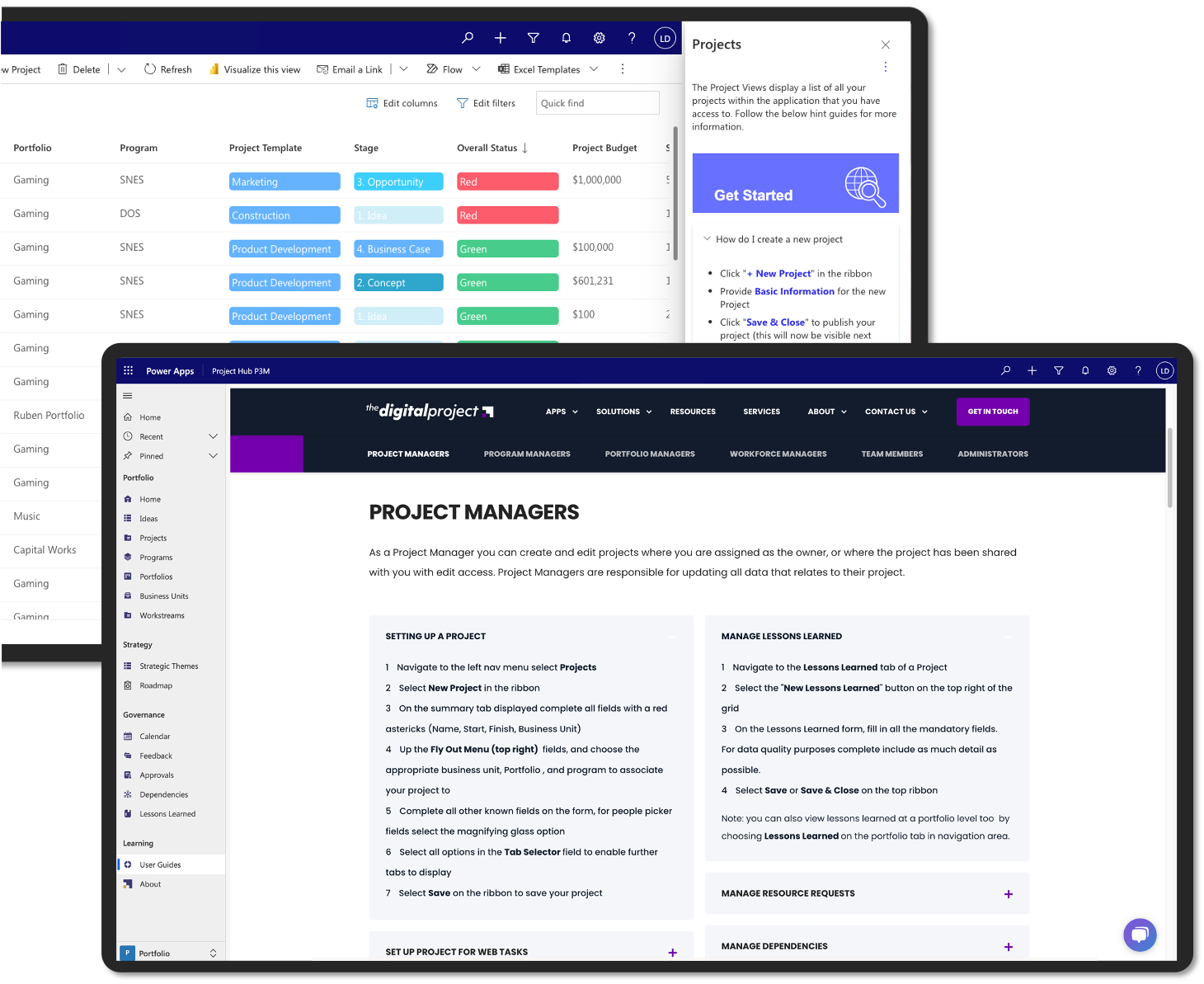 Help Panes & Guides
Built in Help Panes, Video's on Demand, Learning Guides with access to the Digital Project support team 24x7, 365 days of the year.
Solution on demand chat

Solution module overview

Solution user video's

Solution user guides

Solution roadmap
Plans and Pricing Options
Basic
Flat fee 250 users or less
Flat fee for up to 250 users.
Standard
Flat fee for up to 500 users.
Flat fee for up to 500 users.
Enterprise
Flat fee >500 users + SLA Support
Flat fee for up to 500 users + SLA
Help Centre Guides Videos
Unlimited Ticketing with SLA
INTEGRATION OPTIONS
Connect to your favorite platforms
Our Microsoft Power App solution includes beautiful modern design experiences, rich in features, and insights designed to help teams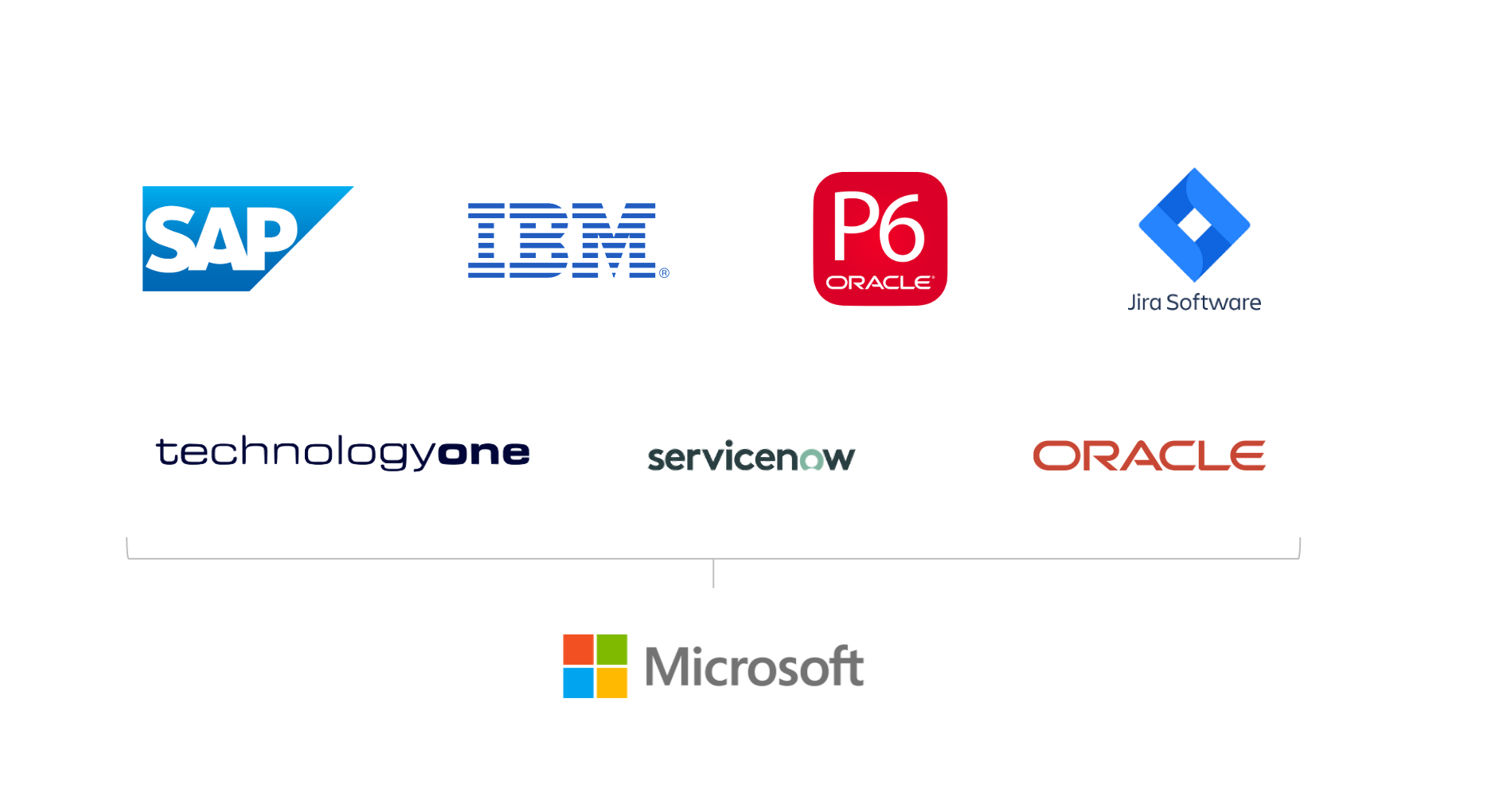 PRICING OPTIONS
PACKAGES
Enterprise Portfolio Management
What if Scenario Planning
Strategic Portfolio Roadmap
FAQ's
We know that your probably looking for more information, we've listed the top 6 common questions we receive from customers :)
How long does it take to deploy?
Project Hub P3M can be deployed in either Power Platform or Dynamics 365 - approx time is 1 day.
Can it integrate with our finance system?
Yes, we have 2 methods either a direct integration (we need your API ) or the base comes with flat file import
Are there any third party connectors?
No. The App is 100% deployed into your Microsoft ecosystem - no links the Digital Project.
can we customise the app ourselves?
Yes of course you can, and we'll show you how !
Do you offer implementation services?
Yes, please check our services page, digital adoption is key to success
Can we get sandbox access?
Yes you can - get in touch with our team for a conversation about sandbox trial access
CASE STUDIES
Leadership Team Start Tracking Performance
This enterprise IT Global consulting company started suffering pressure on sales and meeting targets when COVID hit since 2020. With 500 staff globally and teams ...