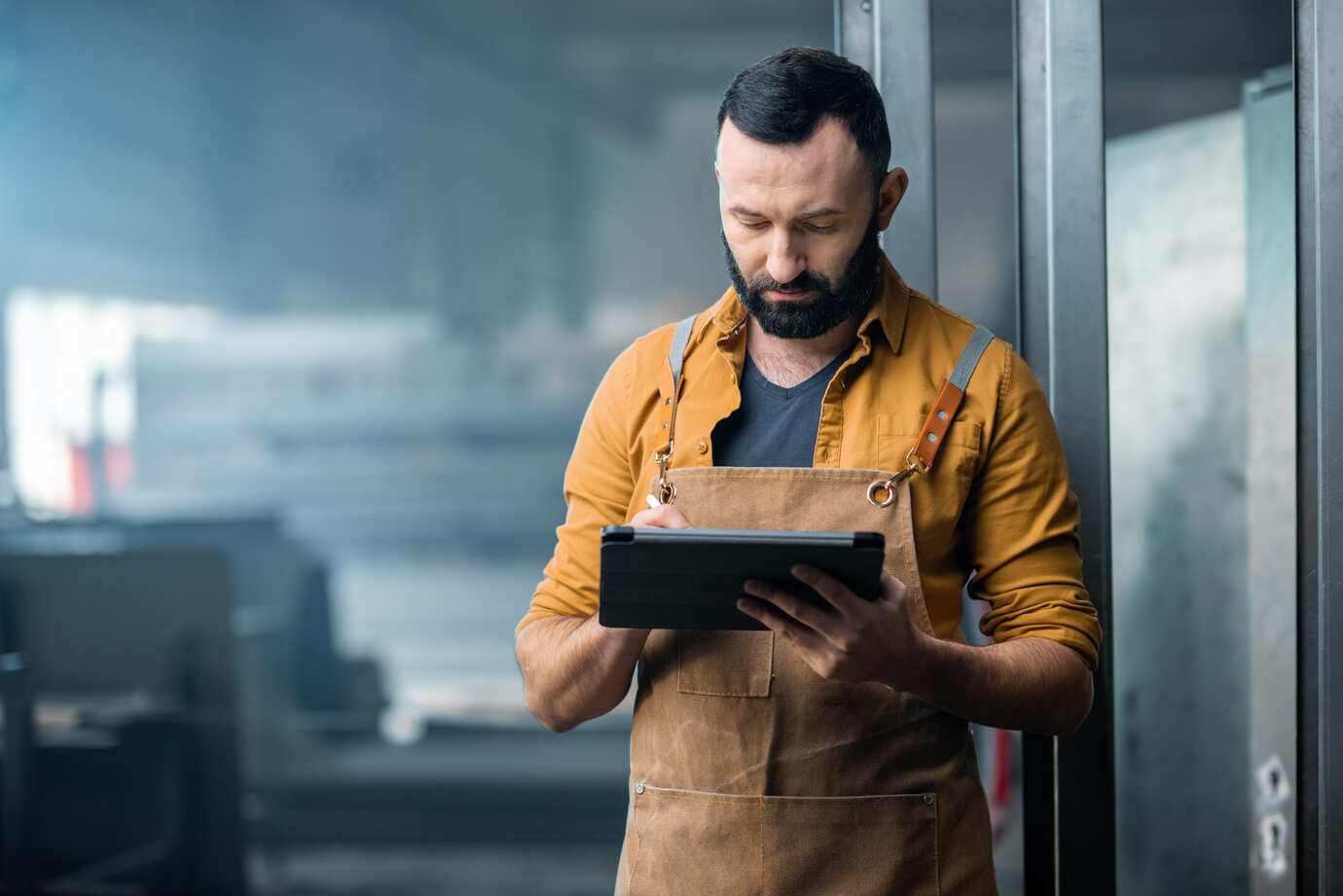 WORKFORCE MANAGEMENT
Ensure you have the right skills, capability and capacity to deliver and execute against your strategic plan, across every team and every department.
Manage your entire workforce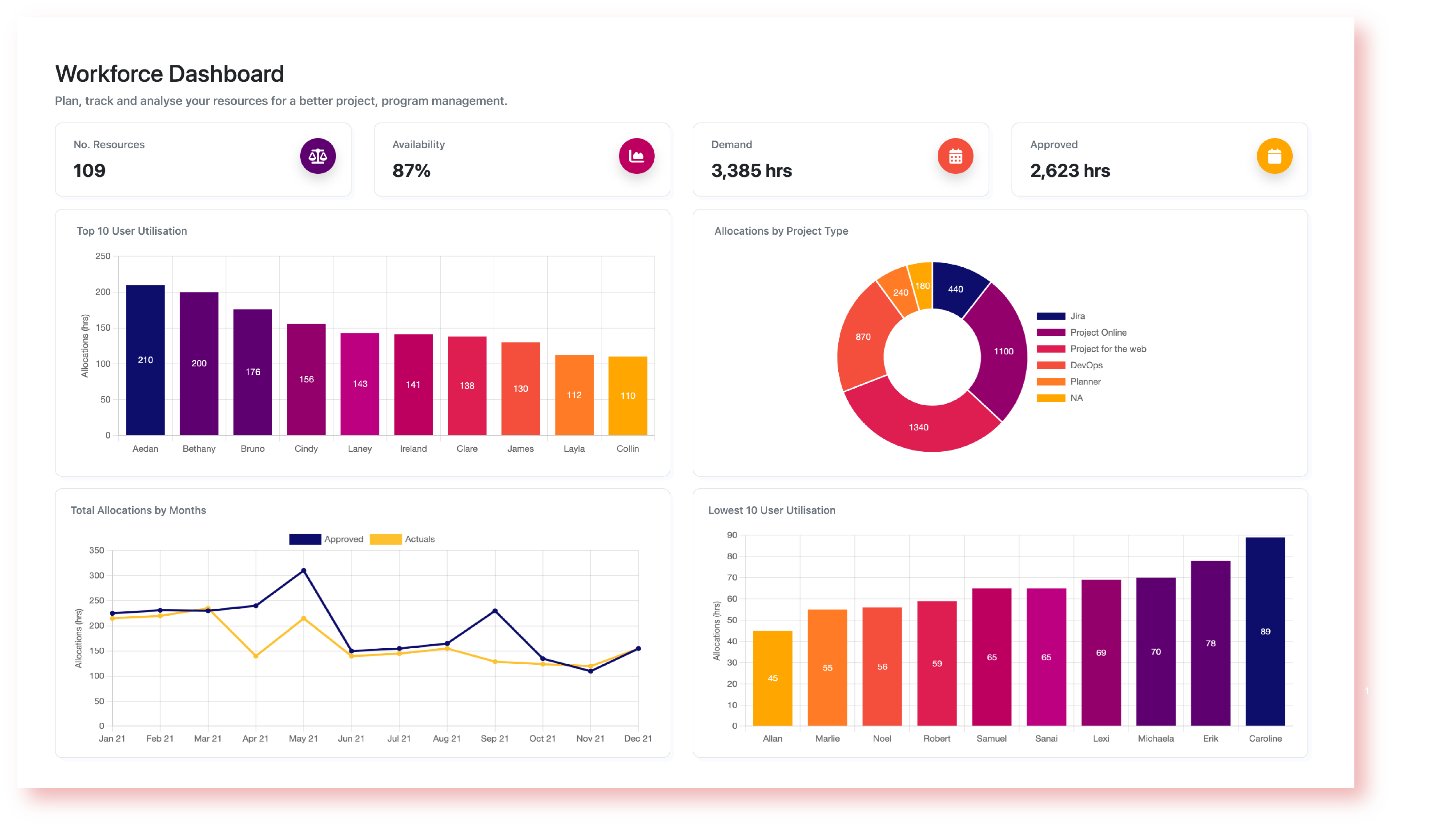 WORKFORCE PLANNING
Plan your entire workforce and pipeline of work across each department
Gain insights into availability and capacity thresholds
Manage and track approval requests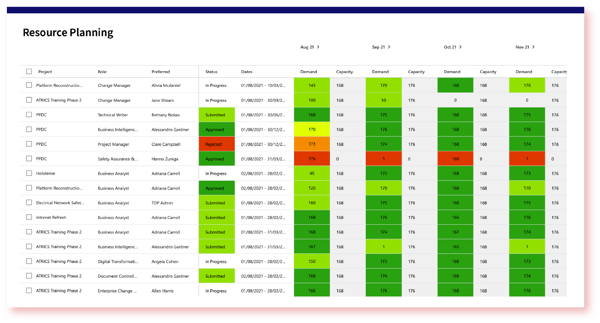 CAPACITY MANAGEMENT
Review existing resource capacity and availability based on approved commitments and calendar exceptions
Leverage built in heatmaps for improved visibility of available resources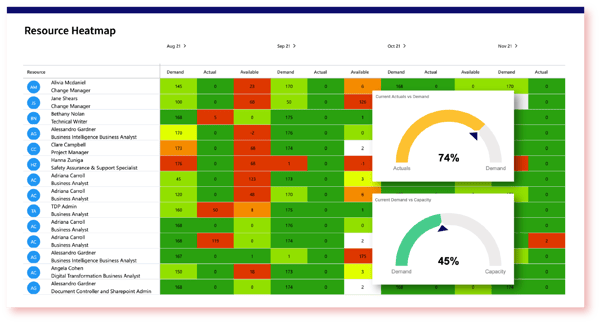 PERFORMANCE TRACKING
Track your entire workforce including staff and future labour hire resource roles
Track existing utilisation and performance metrics
Review availability by team, role or department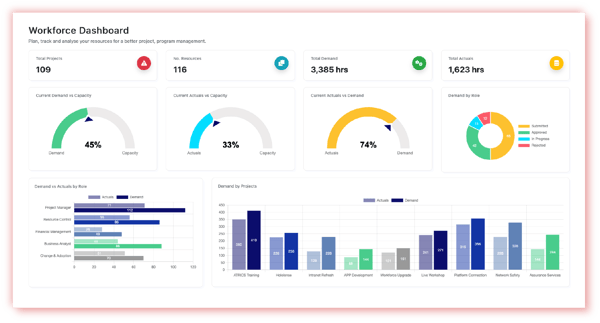 DASHBOARD REPORTING
Perform analysis with beautiful rich intuitive Power BI. Track resource performance across all your team's capacity, demand and actuals with 100% visibility.