Organisation change is a constant in every business, and the companies that have outperformed their competitors over the last few years have steadily kept pace with changes in the economic landscape, technology innovation, and the latest business practices.
Digital transformation, was once an imperative to gain a competitive edge, but now it is key to business resilience and transformation. Every company leader now needs to become focussed on how to drive this adoption path forward, and keep up the pace in a competitive disruptive world.
No one could have predicted the pandemic, so when the world stopped in its tracks, ensuring your company could continue to operate was forefront of mind.
How you can become a digital leader?
Digital leaders need to first become familiar with digital transformation. This means understanding the benefits of what digital means for you, your staff and your business. As the pandemic has resulted in significant operational change, staff and suppliers, have needed to adapt their ways of working, which means your strategy is also affected
"A good digital leader cannot adopt digital transformation without adapting their thinking to new ways of working".
In 5 steps, we've shared with you our insights and trending
Step 1. Be prepared for change
Digital leadership involves being responsive, and open to accepting change within the organisation, including new ways of working, engagement with staff or vendors in different ways, changing processes and team re-structures. This also mean your traditional core beliefs may need to be challenged - don't be afraid.
Step 2. Adopt digital innovation
Start learning from your people, staff and suppliers, and begin crowdsourcing innovation on common business challenges. Innovation funnel's are known to drive creativity and deliver productivity solutions within organisations.
Step 3. Get ready to pivot
Challenging your core belief's may result in changing your operations, if there are improved ways of working. This also means pivoting your business and processes, and reviewing the impacts. In a disruptive market, being ready to pivot is necessary.
Step 4. Reinforce new routines
Spend time reviewing the adoption path, and ensure that you set time aside on a regular basis creating a regular routine to review your digital adoption journey.
Step 5. New ways of learning
Empower yourself and staff to be open about new ways of working, and learning. Join groups, collaborate with others, read industry leading publications, ensuring your staying ahead of the market, and keeping up the pace against your competitors.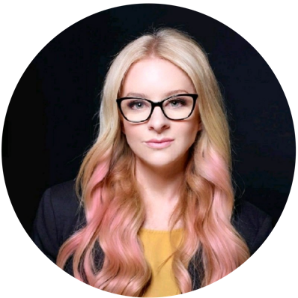 Nikki Scott
Consultant with more than 20 years experience in the design and implementation of Microsoft work platforms.